It's one of our all-time fave movies – but aside from it being a totes hilarious chick flick, Mean Girls also gave us some real life lessons…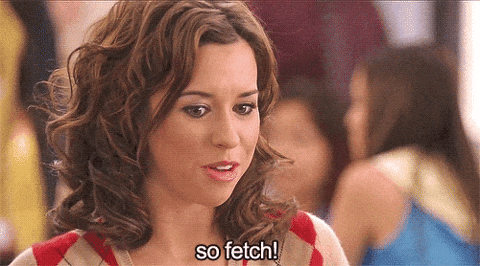 1. Don't ever think you're better than the next person
You might win prom queen but then again you also might get hit by a bus tomorrow. Always be kind and always be humble
2. We all have to stop putting each other down
We live in world where girl power is everyything! So even if you wouldn't personally wear her vintage skirt, she's still killin' it
3. With confidence, you can rock anything

Channel your inner Regina and rock that outfit! She could pull off a cut-up t-shirt, so don't be afraid to experiment with style
4. Revenge is a dish best served never
Revenge gets you nothing but bitterness and trouble – just let it go girls!
5. Being smart is sexy

Don't ever feel like you have to put yourself down for a boy – if you know the answer to that maths question, say it!
6. Be a little more like Miss Norbury
Forgiving and understanding – she knows that us women need to stand together and she's SRSLY preaching it!
7. Be yourself, always

The best thing about you, is you. Never let yourself forget it or lose who you are
GIPH Source: Giphy