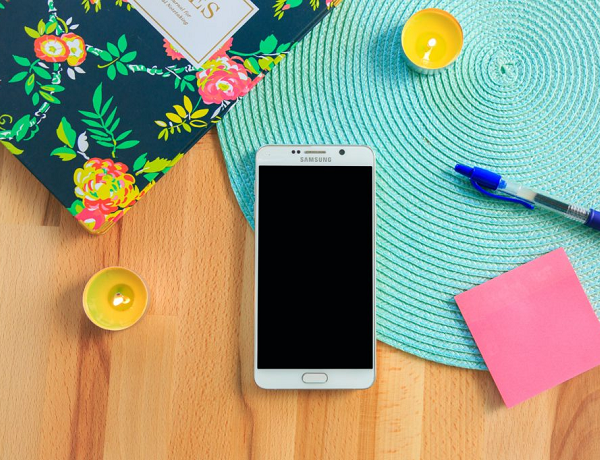 Gone are the days of using a diary that organised our life, and welcome the new days of our laptops, phones and tablets making our daily routines a bit easier. To make life even more stress free, the technology Gods out there have created life changing Apps that will make your day (and life) 10x better.
AroundMe
If you've ever been to a new place and lost countless hours walking around trying to find a bank, or a cinema or even a restaurant that looks like it serves some good grub, AroundMe is the answer to all your problems. By simply clicking on one of their many options, for examples 'bars', the app lists all near you. It also tells you the distance, reviews, and gives you all the contact details you need. It connects with google maps to also show you how to get to your chosen destination, perfect!
Dinner Spinner
A food focused app that helps you not only find inspiration for your latest dishes, but you can also share your creations. Your feed is personalised and the app does this for you based on what you like over time! The fun part is that you can pick a dish type, what ingredients you have or want to use, then the time it takes to cook and then the app does all the hard work and finds dishes for you to cook. You then can see calories, ingredients, instructions, and then others reviews and photos!
FocusNow
This app is for pretty much anyone, and we all could definitely benefit from it. The basis of the app is for you to not get distracted by your phone. You decide how long it will take for your tree to grow and click start to begin the life cycle, but if you go off of the app and play on your phone, unfortunately your tree dies. You can increase the time from 25 minutes, to however long you need to focus, and watch yourself build a small tree farm in the long run. With inspiring messages such as 'I grow, you grow' you definitely can resist playing on your phone and focus on either work, study or just real life social interaction instead.
My Fitness Pal
Literally everyone I know has either got this app, used this app or swears by this app. My fitness pal works with you to reach your fitness goals. You let the app know how much weight you want to lose, and it suggests your daily calorie intake. You then record what you eat throughout the day sticking to the required intake. It also has a strong community, where you can share your journey on either on social media or directly on the app for some motivation!
Spending Tracker
Spending tracker allows you to input your income and any expenses, then it works out your balance for you. You then can add expenses as you go and categorise them. This helps you to see how much you actually do spend and where your money is going. Great organisation all done for you!
Wunderlist
Perfect to record all your to-dos! You choose and create and categorise your own lists and add to-dos to each one. You can also sync to others who have Wunderlist and are collaborating on the same tasks as you. It also gives you notifications to remind you about your to-dos! The easy to use app will make your organisation on top form.
Sleep Cycle
I still do not understand the magic behind this app, but it analyses your sleep and wakes you up at the perfect time for your sleep cycle. When the alarm goes off, you do not need to swipe or tap your phone frantically, instead either tap your bed side table or whatever your phone is on twice, or just simply pick up your phone. Life Changing!
Brain.fm
If you're finding it hard to focus whilst listening to your favourite tunes, try Brain.fm! The App has formulated music designed for your brain by combining music with auditory neuroscience, serious stuff. There are options for focus music, mediating, and sleeping. This will make your life so much easier by having a focus playlist ready for when you are.
Zombie, Run!
If you're like me and hate any form of exercising, this makes running fun. Yes, I did say fun. Hear me out here, this app puts you into a dystopia world where zombies have taken over. You are now a runner en route to one of humanity's 'last remaining outpots'. On your route you will save others, pick up supplies and complete missions whilst listening to instructions through your headphones. You also can form training plans, interval training, or even race.
Forest
If you're a social media addict, this app helps you to temporarily put down your phone and will help you make better use of your time.
Image credit: Unsplash